Make it happen with fiber
Three ways O.P.E.N. fiber internet can help your business.
Know your data is safe–without staying late.
90% of businesses without a disaster recovery plan will fail after a disaster
184 million ransomware attacks in 2017

Hardware failures cause around 45% of total unplanned downtime

Off-site backups are critical to any disaster recovery plan

O.P.E.N. has upload speeds twice as fast as the cable company so your backups can stay up-to-date
Stream live content to your fans without hiccups.
Making your own content is the #1 way to improve your visibility online. More views = more sales!
Our basic plans offer uploads at least twice as fast as the cable company, meaning you can go live without expecting technical difficulties. 
Produce a lot? Fiber can scale up to a gigabit, with even greater potential in the near term future. Fiber is the last line you'll ever have to run for internet.
Work with the best people, wherever they are.
The best talent to help grow your business isn't always right next door, especially in a competitive labor market.
Guaranteed bandwidth and the lowest latency makes remote workers feel like they're in the office next door, not on the other side of the world.
Connectivity you can count on. Our 100% Maine-based staff understands how important your business is, not just for you, but to our shared community.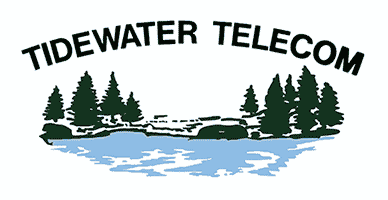 The "LTC Family of Companies" is a family owned Maine business.
We own and maintain thousands of miles of phone and fiber optic broadband lines in Maine. Our 50 employees are headquartered in Nobleboro, Maine where we provide: Secure Servers; Digital Switching Hubs; VOIP Soft-switch systems & hosted PBX; Engineering & System Design Department; Network Monitoring Services; a Technical Support Division; and a Customer Service Center
LCI Fiber Optic Network is the largest provider of "fiber to the premises" service (FTTP) in all of Coastal Maine
Tidewater Telecom is a member of the LTC Family of Companies.
VP Engineering and Operations
VP Engineering and Business Development