Schedule of Rates, Terms & Conditions
The following PDF documents contain the schedules of rates, terms and conditions for Tidewater Telecom, Lincolnville Networks and Lincolnville Communications. A PDF reader is necessary to read these files. You may download Acrobat Reader from Adobe's website.
Special Offers, Charges, Restrictions, Limitations & Policies
Schedules
Lincolnville Communications
Lincolnville Networks & Tidewater Telecom
Coastal Telco Services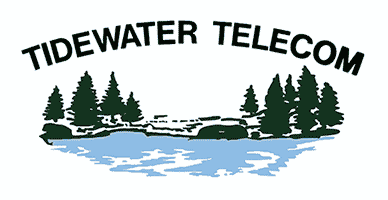 The "LTC Family of Companies" is a family owned Maine business.
We own and maintain thousands of miles of phone and fiber optic broadband lines in Maine. Our 50 employees are headquartered in Nobleboro, Maine where we provide: Secure Servers; Digital Switching Hubs; VOIP Soft-switch systems & hosted PBX; Engineering & System Design Department; Network Monitoring Services; a Technical Support Division; and a Customer Service Center
LCI Fiber Optic Network is the largest provider of "fiber to the premise" service (FTTP) in all of Coastal Maine
Tidewater Telecom is a member of the LTC Family of Companies.
VP Engineering and Operations
VP Engineering and Business Development