Spend part of the year away? No problem.
What happens to services when put into seasonal mode?
Internet service will be totally disconnected for the duration of the seasonal service. Telephone service will be disabled with the exception of outgoing calls to 911 and to the Tidewater Telecom business office.
How much does seasonal service cost?
Seasonal service is billed at reduced-rate.
How long can I seasonally disconnect service?
You can stay on seasonal service for up to 6 months. After coming off of seasonal service, you must stay in active service for six consecutive months before you will be eligible to start seasonal service again.
Can I make emergency calls from a phone on seasonal service?
Emergency 911 calls can be made from a telephone line on Seasonal service but, you must remain on the line as the dispatcher is unable to call you back.
Will my alarm system work if I seasonally disconnect my phone service?
No, most alarms rely on the ability to dial out and therefore will not work when your phone is on seasonal service.
NOTE: Seasonal service is not available on some Internet services. We will contact you once we receive your completed form if this is applicable to your service.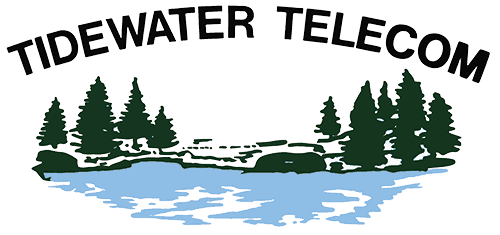 The "LTC Family of Companies" is a family owned Maine business.
We own and maintain thousands of miles of phone and fiber optic broadband lines in Maine. Our 50 employees are headquartered in Nobleboro, Maine where we provide: Secure Servers; Digital Switching Hubs; VOIP Soft-switch systems & hosted PBX; Engineering & System Design Department; Network Monitoring Services; a Technical Support Division; and a Customer Service Center
LCI Fiber Optic Network is the largest provider of "fiber to the premise" service (FTTP) in all of Coastal Maine
Tidewater Telecom is a member of the LTC Family of Companies.
VP Engineering and Operations
VP Engineering and Business Development