Setting Up an Online Billing Account
Online Bill Payment
When registering for online bill pay, you will be prompted for two pieces of information, Service Account and Security Code.
Service Account is your account number. You can find it on the right side of your bill's Payment Stub. See the example below to locate your account number.
Security Code is a combination of 2 numbers from your bill's payment stub:
3-digit Company Code – The 3-digit company code is in the upper left corner. Omit the first "0" from the code.
Last 4 digits of your service number – Find the service below the Due Date. It will show either Phone Number, Internet, or Video. Use the last 4 digits of that service number.
The example below shows your payment stub and highlights your Account Number and the 2 components that make up the Security Code: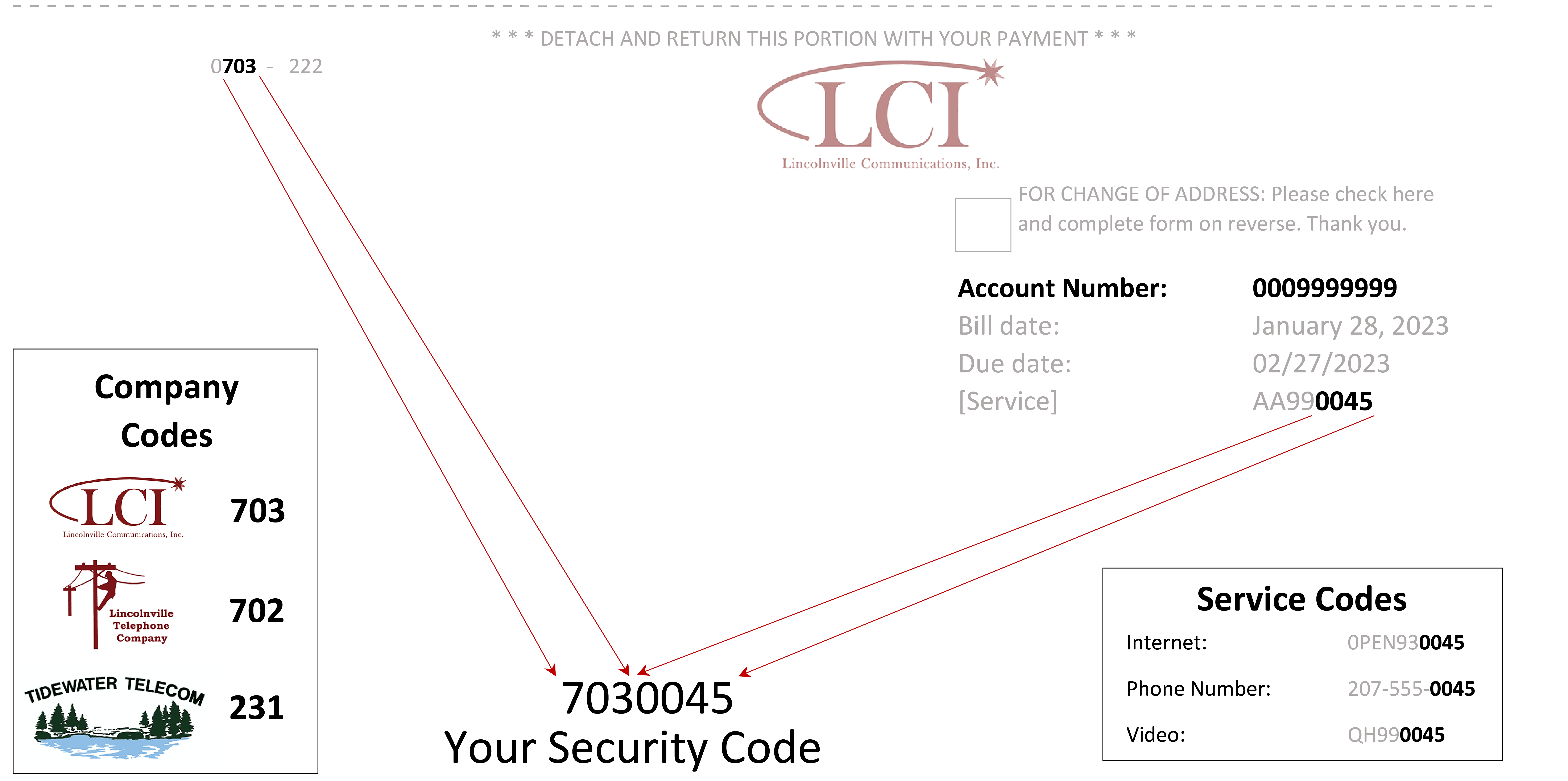 How to Sign Up
To register for online billing, click on the company name below where you pay your monthly bill:
Paperless billing
Once you have set up an online account, you may set up paperless billing. Click here to sign up for paperless billing.  Paperless billing enrollment won't be completed until you register for Online Bill Pay.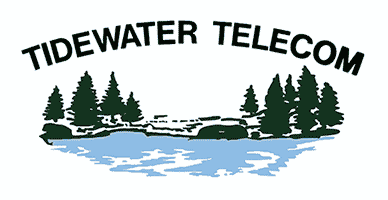 The "LTC Family of Companies" is a family owned Maine business.
We own and maintain thousands of miles of phone and fiber optic broadband lines in Maine. Our 50 employees are headquartered in Nobleboro, Maine where we provide: Secure Servers; Digital Switching Hubs; VOIP Soft-switch systems & hosted PBX; Engineering & System Design Department; Network Monitoring Services; a Technical Support Division; and a Customer Service Center
LCI Fiber Optic Network is the largest provider of "fiber to the premise" service (FTTP) in all of Coastal Maine
Tidewater Telecom is a member of the LTC Family of Companies.
VP Engineering and Operations
VP Engineering and Business Development