Setting Up an Online Billing Account
When registering for online bill pay, you will be prompted for two pieces of information, Security Code and Service Account.
Security Code: This is your company number and the last 4 digits of your phone number, internet or video: Example: 2315678
Company numbers are 231 for Tidewater Telecom, Inc. customers, 702 for Lincolnville Network, Inc. customers and 703 for Lincolnville Communication, Inc. customers.
Service Account: Your account number on your bill including leading zeros (10 digits) Example: 00000002399
If this is your first time viewing or paying your bill online, please be sure you know your registration information before you continue.
Click on the company name that you pay your monthly bill to.
Paperless billing
Once you have set up an online account, you may set up paperless billing. Click here to sign up for paperless billing.  Paperless billing enrollment won't be completed until you register for Online Bill Pay.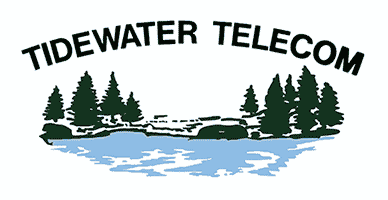 The "LTC Family of Companies" is a family owned Maine business.
We own and maintain thousands of miles of phone and fiber optic broadband lines in Maine. Our 50 employees are headquartered in Nobleboro, Maine where we provide: Secure Servers; Digital Switching Hubs; VOIP Soft-switch systems & hosted PBX; Engineering & System Design Department; Network Monitoring Services; a Technical Support Division; and a Customer Service Center
LCI Fiber Optic Network is the largest provider of "fiber to the premise" service (FTTP) in all of Coastal Maine
Tidewater Telecom is a member of the LTC Family of Companies.
VP Engineering and Operations
VP Engineering and Business Development